August 7th,11:30AM ET as of yesterday nearly 90% of the country's power has been restored in the aftermath of Hurricane Earl. The category one hurricane with 80mph winds came ashore near Belize City in the early morning hours of August 4th bringing with it surge & destruction.
source Brian McNoldy Univ. of Miami, Rosenstiel School
A category one hurricane hitting Miami is quite different than one hitting Belize where some buildings especially along the coast's are wood frame with infrastructure not as robust. According to
N.E.M.O
the regions emergency management agency several rivers are still flooding neighborhoods from the combination of rain and surge flooding. The NHC forecast was excellent and I doubt residents were caught off guard which is why there were no reported deaths in Belize. At 11:00 PM August 2nd the government of Belize issued a hurricane warning for Belize City based on the NHC forecast and model projections.
source hurricanecity.com zoomed map
The models were also showing a hit for Belize with the HWRF predicting a hurricane when invest 97L was still near the Lesser Antilles. As bad as this was the country has seen far worse with a rich history of major hurricane strikes.
The graph above shows the history of tropical systems in Belize since 1871 excluding this year, but even with many hurricane hits the country has 22 less named storms than Miami since 1871 but nearly the same percentages of Majors.
The average strength of a hurricane in Belize is 103mph with an average return rate of hurricanes every 6.86 years so for longtime residents in Belize hurricanes are no stranger. In 1955 Hurricane Janet leveled many communities as she clipped the north part of the country with 160 mph winds. In 1961 Hurricane Hattie hits with 140mph winds and a 13 ft storm surge killing 257.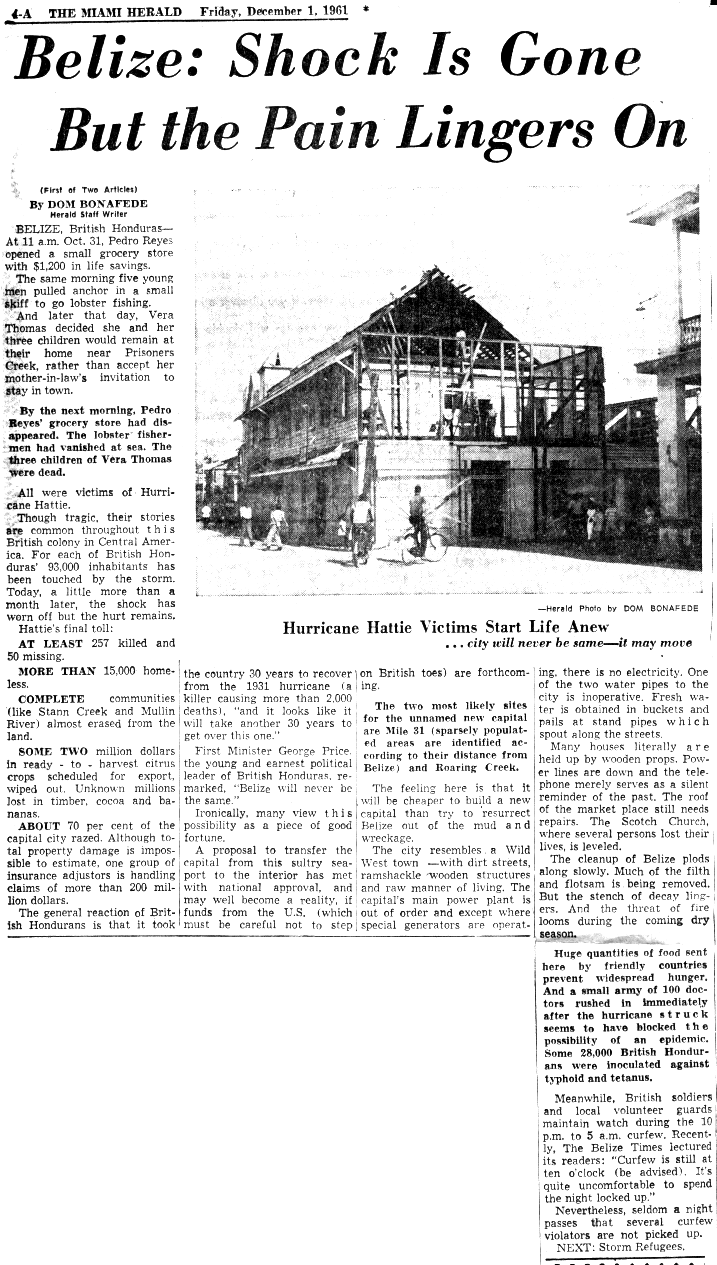 The last major hurricane to hit Belize was in 2001 as Iris hit the southern part of Belize with 145mph winds and a 14 ft storm surge heavily damaging 95% of buildings and killing 31. Again back to my point as bad as Earl was for Belize it could have been much worse, by the way the average hit week for a hurricane in Belize is September 7th through the 13th the height of the season so we have a long ways to go. There have been 8 past seasons with two or more named storms hitting Belize so it is not uncommon for this area of the basin. For statistics on Belize hurricanes please visit the
Belize page
in the hurricanecity database…….Jim Williams